---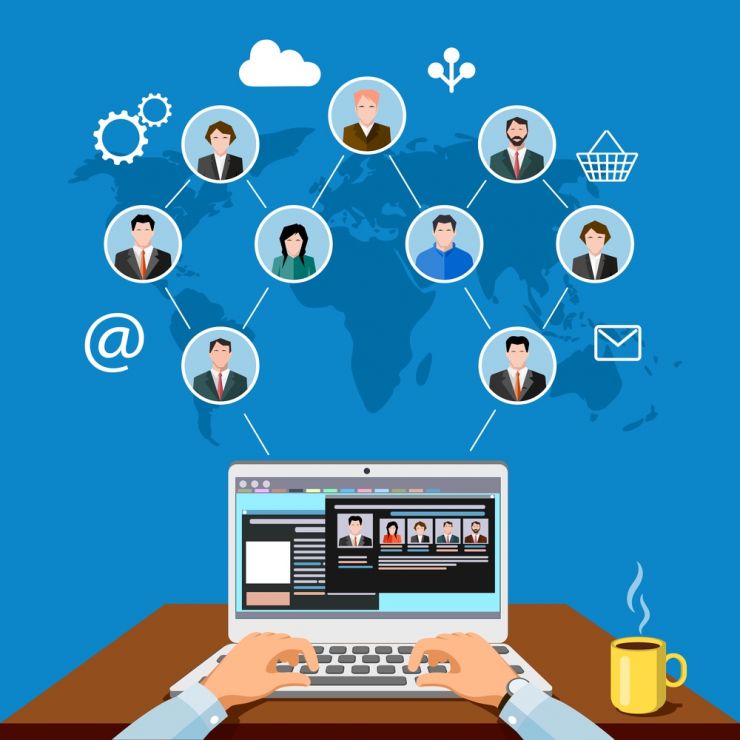 The sudden imposition of homeworking as a result of the Coronavirus without preparation is providing a number of challenges to managers who have no previous experience of managing staff remotely. It can be challenging to manage people who are not in the same place at the same time. For many managers managing staff remotely, is outside their comfort zone. There is also the challenge of learning how to use communications and collaborative technologies to manage staff remotely.
Managers need to recognise that homeworking is also a challenge to staff. While many employees saw the prospect of homeworking as an opportunity to improve their work-life balance the reality of full-time homeworking is work-life integration where, during the course of the day, they will need to switch between work and personal activities often in an unplanned way. Homeworking is likely to be particularly stressful for those that also have to manage childcare without the support of the partner at home or do not have appropriate room facilities to work at home.
In the first few weeks of this new way of working there has been a degree of tolerance as people are adjusting to their new circumstances with children popping up in videoconferences or dogs barking in the background. However in the pre-Coronavirus world there were reasons for not having children and pets (usually) in offices for reasons of effectiveness and efficiency. After this initial honeymoon period, if that's an appropriate description for it, the reality will be that those employees who have not been furloughed are likely to have to do as much, or more work, in a more difficult environment. There are, of course, many employees already working hard in healthcare, social care, and other essential services who would welcome spending more time at home.
Need for new protocols
When the restrictions are eventually lifted and children return to school it is unlikely that many organisations will continue with their old ways of working. Many of the previously held concerns about staff working away from the office will have been swept away. Where homeworking, or at least remote working, is seen as a viable option employers and employees will recognise the benefits of the new way of working. Organisations can cut the cost of office maintenance, reduce rents or and restore cash balances by selling or renting out what will then be considered surplus accommodation. For employees the flexibility of being home-based and the reduction of the hassle and cost of commuting will provide incentives for homeworking.

Trust is important in managing remotely
If the practices and protocols for the new way of working are overly relaxed, without some structure and an element of self-discipline, these working methods will be difficult to undo when a new normality returns.
In the discussion of managing remote workers the importance of managing by results and the importance of trust have been stated so often they are in danger of becoming platitudes without any real thinking of how they can work in reality. Managing outputs rather inputs is far more challenging and it could be argued that in a trusted environment the focus should be on outcomes.
For many managers managing staff remotely, especially those with McGregor's Theory X attitudes, is challenging when they cannot see staff sat at their desks. Clearly management by walking around is no longer possible and managers will need different ways to demonstrate their leadership skills. Managers will need training and support not only to be made aware of new ways of working but also to be encouraged to actively adopt them in an effective way.
Communication is key
Communication is key, but it is a difficult balancing act. There is a plethora of tools for communication but managers need to use them appropriately and not in an intrusive way. For example, with many staff working outside of normal hours to accommodate childcare it is not appropriate to message, even sending emails outside normal working hours. On the other hand, staff should not feel excluded, and will need to be kept informed, especially in what are likely to be fast changing circumstances.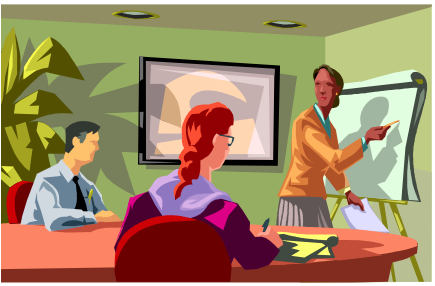 There is a role for facilitated workshops in establishing protocols for Remote Working
It is also important to think through how the, often productive, informal conversations that take place in the physical workplace, are replicated through the appropriate use of social media tools. Communications protocols between dispersed team members themselves also need to be determined. One approach is to run a facilitated workshop so that all members of the team can help formulate the guidelines and protocols that will work for the team feel a sense of ownership. Not everything will work first time and there will need to be changes has the situation unfolds.
Apart from having different home circumstances, staff will have different attitudes to homeworking and some will cope better than others when working at home. For example, employees who have relied on informal support from nearby colleagues in an office environment may be reluctant to overtly request advice when socially isolated at home. It is important for managers to think through ways of communicating so they can assess the wellbeing of their staff when 'open door' chats and assessing body language are difficult to replicate.
Of course there are many other factors to consider including whether you have the skills to manage remotely. However, the benefits of establishing the protocols for new ways of working sooner rather than later will develop a continuing relationship between managers and staff that should endure the transition to the post-Coronavirus 'new normal'.
---

John Eary, Director of JEC Professional Services Ltd. which helps organisations become more resilient through Agile Working, Business Continuity and the Digital Workplace. John seeks to provoke new thinking on the opportunities and challenges for new ways of working presented by technology. He has assisted over 40 organisations to adopt new ways of working. John is the author of a new book, Agile Working and the Digital Workspace published by Business Expert Press
---
---
Loading Conversation