Personality Performance and Agile Working research
---
Key to obtaining good performance from adopting Agile Working is to recognise the needs of your staff with different personality profiles.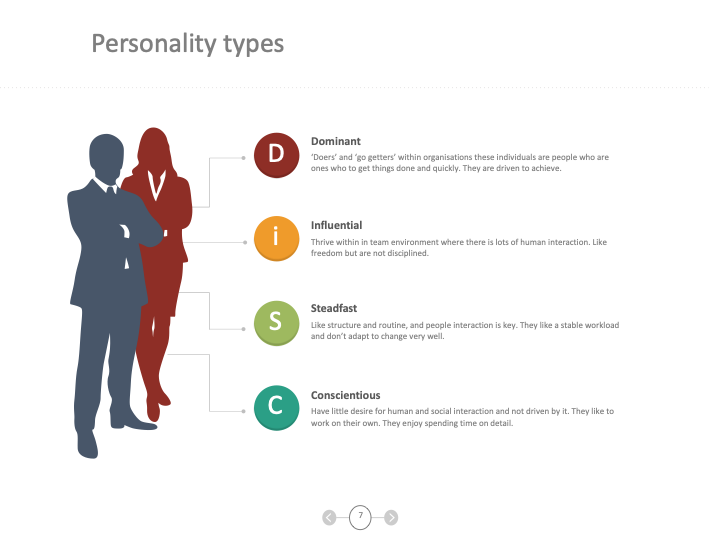 Research from JEC Professional Services for the Employers Network for Equality & Inclusion (enei) has found that employees adapt differently to new ways of working according to their personality type. The survey of personality types in agile workers - defined as employees who work where, when and how they choose – with maximum flexibility and minimum constraints, found that agile workers are more efficient, productive and effective than those working traditional patterns. In addition, employees with an agile working pattern were more flexible and had higher levels of job satisfaction.
The research, sponsored by Santander & DWF, involved 584 employees and managers from six major private and public sector organisations, who were asked to:
Complete an employees' ways of working questionnaire;
Send a request to their line manager asking them to complete a manager's questionnaire; and
Complete a personality profile questionnaire.
The personality profiling used the DiSC personality test, which profiles individuals into the Dominant, Influential, Steadfast And Conscientious types.
The findings of the personality performance and Agile Working survey analysis
Our research found that:
Dominant employees are most likely to enjoy the control available by agile working, and will be focussed, needing minimal supervision or interaction.
Influential employees will require strong management through direction, expectation setting and opportunities to communicate with the wider team and may need more regular communication than others.
Steadfast employees may find agile working harder to adapt to and be more likely to work 9-5 anyway.
Conscientious employees are likely to thrive in an agile working environment without distractions, but require supervision to ensure that they do not work excessive hours and burn out.
Organisations need to focus on of the factors that contribute to effective performance for agile working for all employees, specifically communication, diary management and technology such as:
The provision of appropriate technology
Good remote access to data
Application systems that work well when used remotely
Fast reliable networks
The research also identified obstacles to the successful implementation of agile working, including the issues of team working and managing agile workers. The lack of face to face interaction between agile workers, their colleagues and their line managers can be overcome through the use of effective communications and conferencing facilities, and through manager training. The research found that if managers are not good role models or fail to be ambassadors for agile working its implementation has less chance of sustained success.
While there are clear business benefits from organisations adopting agile working, the performance benefits are likely to be greater when staff are involved in its implementation.
Conclusions of Agile Working survey
The results of our survey clearly state the business case for agile working. Our research identified many factors required to achieve these benefits, including IT infrastructure, identification of individual employee needs and the challenge of maintaining communication and teamwork when workers are physically distanced. Clearly a 'one size fits all' approach is unlikely to succeed as it does not consider the personalities of employees adopting new ways of working.
To discuss the findings and conclusions of the survey, and how they are relevant to your organisation, contact the report's author, John Eary, on john.eary@jecps.co.uk or 07703 501135.
A short clip of a webinar workshop about Managing Remote Workers presented by John Eary of JEC Professional Services:
Call us now on 0333 444 0278
Email us now: Go to quick form
---
Related blog posts