---
While the alluring variety of mobile devices grabs the agile working technology headlines more important is how these devices are connected effectively to corporate information systems. There is a range of ways to provide IT Infrastructure to support agile working, however, there are three key building blocks:
The computing devices – laptops, tablets and smart phones.
The 'service' through which the application software is provided.
A 'connection' – which can include 3G or 4G networks, public and private Wi-Fi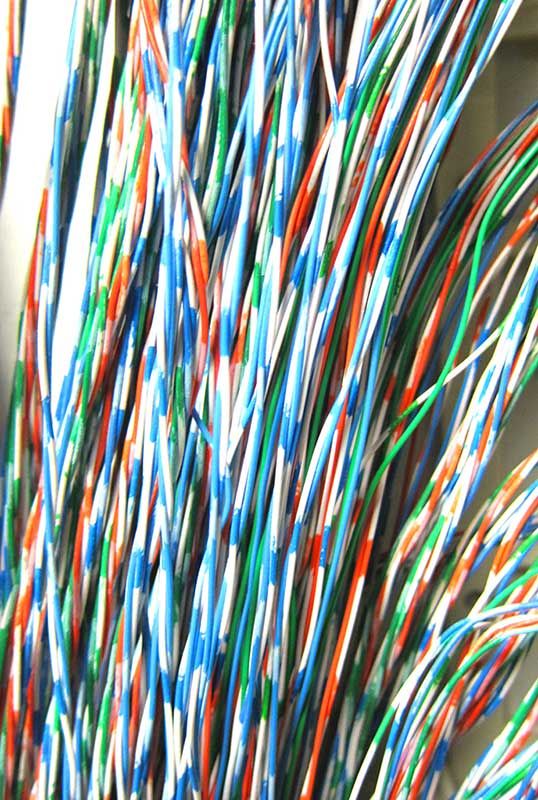 There is a range of ways in which IT Infrastructure can enable Agile Working
Supporting devices
There is an increasing diversity of computer devices used in agile working. In the Choose Your Own Device (CYOD) regime, the choice of the device should be determined by the needs of the job role and the applications the agile worker requires. Where Bring Your Own Device (BYOD) is supported the agile worker's device still needs to be suited to its professional use. However, agile workers may be tempted to use other personal devices if they are to hand.
Much has already been written about the support of BYOD but it remains a grey area. IT may offer to use 'best endeavours' but there will be many occasions when the agile worker is 'on their own' – or seek the advice of their mobile telephony supplier. For CYOD devices the agile worker can expect the same levels of support they would enjoy in the office although this support is unlikely to be 24/7 and geographical distance from the IT department may impact the time taken for physical repairs.
Providing the service
For a computing device to be used as part of an agile working strategy, it needs to connect to 'services'. A service could be as simple as a web page on the Internet, or as complicated as a control system for a proprietary piece of equipment connected to an internal network behind a firewall.
Other examples of services could include:
Company intranet
Access to emails
Access to files and folders
Telephony and communication/collaboration tools
CRM (Customer Relationship Management) systems
ERP (Enterprise Resource Planning) systems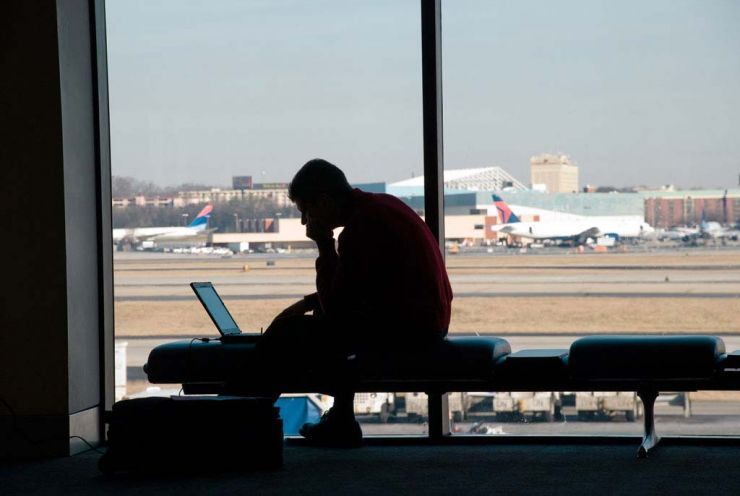 The service requirements of some Agile Workers are quite limited
There are five main ways of providing a service to support agile working:
Web based utility software. The service requirements of some agile workers are quite limited. Basic services such as email, contacts and calendars are common to all users but are especially important to agile workers. The traditional corporate Exchange server provision is being supplemented, or replaced by Web email such as Gmail or Office 365 where a wide variety of devices need to be supported. More secure hosting, such as that provided by Blackberry, can be used if high security is a mandatory requirement.
With a hosted or virtual corporate desktop the agile worker can access their desktop through their device, using software such as Quest, Citrix or VMware. The appropriate client software or web browser is installed on the device. This solution is largely device independent, so will work with everything from a tablet to a smart phone. It will need appropriate back-end support and processing and means that the user cannot work on corporate applications unless they are authorised to be connected to the network.
A client hypervisor with desktop check-in/check-out software on the device is a particularly useful solution for Agile Workers who need to use laptops. However this places higher demands on the IT team, as they need to configure the user device and install the client hypervisor to accept the virtual desktop. It works by partitioning the hard drive into business and personal areas and can then be run locally. When the user goes online it checks back into the server (using a VMware/Citrix solution) or synchronises (using MokaFive/Quest). However it is not possible to run a full corporate desktop on devices such as tablets or on BYOD devices.
In a portal based approach applications can be accessed through a portal (similar to iTunes). This requires either application streaming or the creation of lightweight clients that can run on a smartphone or tablet to run basic functions, while most of the processing is carried out remotely. This approach is not suitable for 'large' applications such as SAP.
Hosted or cloud-based solutions are available for organisations that do not want the servers, staff or overhead of managing internal solutions. With a hosted If the solution is bought as a service, you simply pay per user, per month for your IT and can increase or decrease the number of users, or services as your requirements change. Well-known providers of cloud solutions include Google Docs and Microsoft – Office 365.
Applications should be tested to ensure they are as effective when used remotely from the office. If, not they will need to be optimised for this purpose. Choosing web-based applications will circumvent this problem.
Managing the connection
For agile workers' peripatetic workstyle wireless in addition to wired connections are required and then the choice is either Wi-Fi or mobile telephony.
Wi-Fi can be provided in three main ways:
Corporately in the offices that are used by agile workers, including satellite offices. Some organisations provide public Wi-Fi access for visitors, which can be used by agile workers with BYOD devices.
Publicly – through hotspots service at coffee shops and hotels e.g. by BT Openzone or The Cloud – however these are often regarded as unsecure.
Privately – e.g. through agile workers' domestic broadband when working at home.
Mobile telephony readily meets the anyplace, anywhere requirements of agile working. Wi-Fi rarely matches this flexibility and all three means of Wi-Fi provision are likely to be required to increase coverage. However Wi-Fi is usually a cheaper solution than mobile telephony.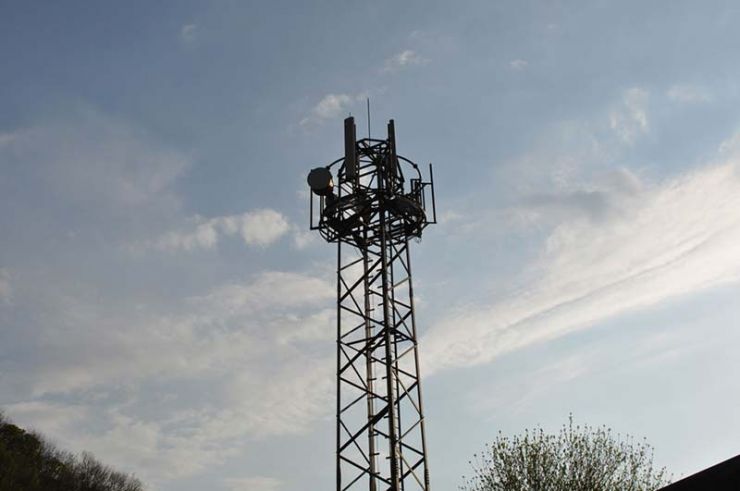 Mobile Telephony meets the anyplace, anywhere requirements of Agile Working
The speed of mobile telephony has progressed from GPRS, EDGE and 3G to the very fast 4G (Fourth Generation Mobile Networks) where, in the UK, coverage will soon match that of 3G. In fact, 4G mobile networks have the potential to be 'game changers' because of their ability to offer download speeds of up to 80Mb compared to 50Mb of a typical 'high-speed' home broadband. 4G could enable some agile workers to obtain a faster Internet connection when stood in the street with a mobile device, than when sat at a computer in their home or in an office, albeit at a cost.
The performance of the network connection is important to agile workers and their (often high) expectation is that will enjoy the same service outside the office as inside the office. The performance of Internet connections is affected by two factors:
Network speed or 'bandwidth' which indicates how fast you can move data moves between two points, and;
Network delay or 'latency', which indicates how long it takes for each request for the data to travel between two points, or two computers.
It is quite possible to have a large amount of bandwidth on an internet connection, but still get a poor quality service or experience if there is a large amount of 'latency' on the connection e.g. accessing applications, on a high latency network, the display and screen updates will be very slow. If the mobile device is carrying out a lot of tasks 'locally' then performance of the could be impacted by low bandwidth.
Conferencing
The above technologies address the requirements of agile workers working on their own. However an important aspect of agile working is collaboration. The conferencing market has matured and there are well-established, reasonably priced, collaborative tools that allow audio and video conferencing between team members and the sharing of electronic documents and software during the conference. Most of these tools are self-contained in their requirements and do not impact on the corporate systems.
A personal plea. If you are participating in a conference call choose a suitably quiet location – coffee shops are not ideal. Not only is a noisy background annoying to your colleagues on the call, you will likely to be asked to mute your device and then not be able to fully participate.
---

Written by John Eary, Director of JEC Professional Services Ltd. I have a strong track record in advising organisations on new ways of working and exploiting IT effectively. My blog seeks to provoke thinking on the opportunities and challenges of new ways of working presented by technology.
---
---
Loading Conversation