---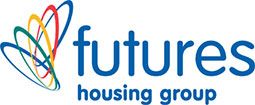 Futures Housing Group
---
The Situation
Futures Housing Group is registered as a housing provider operating from three main sites. The social housing group wished to replace its current document management systems and undertake a competitive procurement exercise to acquire a single Electronic Document and Records Management System (EDRMS) solution that meets the needs of the organisation.
The Challenge
Integration with the group's housing management system was critical to the success of this project. The management team decided to run a mini competition between the two partner companies of the supplier of the housing management system to assess which option best meets the needs of the business, giving consideration to the functional, operational and technical requirements of system.
Aligned to the EDRMS procurement a separate procurement for a document scanning service was required.
Radian required expert consultancy support to develop two market-ready specifications of requirement
The Solution
John Eary carried out extensive consultations with each operational function of the business across the Group's sites.
John prepared the EDRMS and back scanning specifications including mandatory questions that suppliers were required to answer.
John was consequently invited to prepare for and attended the supplier presentations and developed scoring sheets with evaluation criteria for each supplier presentation.
The Results
Two output-based specifications were produced defining how the new system and service will support the business in the future. The requirements were broken down into a series of manageable functional, operational and technical components. This ensured that the Social Housing Group could measure not only the success of the project, but also the business benefits and efficiency gains achieved through the implementation.
As a result of the successful procurement exercise the housing group were able to appoint suppliers for the EDRMS and backscanning services.
Call us now on 0333 444 0278
Email us now: Go to quick form
---
---
---