Development of Job Families for ICT Roles
---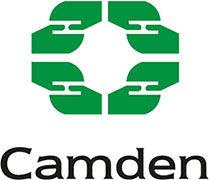 Camden Council
---
The Situation
The Council was proposing to restructure its ICT function to ensure that Camden's ICT management capability was focused on delivering a modern high quality ICT service.
The Challenge
To construct a set of job families that reflected the proposed structure and provided a framework that enabled staff to progress within their job family.
The Solution
Analysed the proposed organisational structure and skills requirements.
Proposed and described five job families for ICT posts.
Assigned 18 job roles to the job families.
Produced job profiles for each job within a job family.
Researched salary ranges for each job family.
The Results
A robust set of job families involving work of a similar nature with different levels of skill and responsibility with indicative salary ranges for each family.
A consistent set of job descriptions within a job family framework showing the responsibilities, competencies, education and experience requited for each role within the job family.
Call us now on 0333 444 0278
Email us now: Go to quick form
---
---
---