---
Agile Working through its links with mobile working and home working is often associated with lone(ly) working but this far from the case. We human beings are social animals and interaction with fellow professional, in person or electronically, is an important aspect of successful Agile Working.
I recently had the opportunity to visit the magnificent Angel Square headquarters in Manchester of the Cooperative Group. The building is striking inside as well as out. There are designated areas called create, concentrate and collaborate and the furniture and facilities reflect these activities. I'll leave the first to last.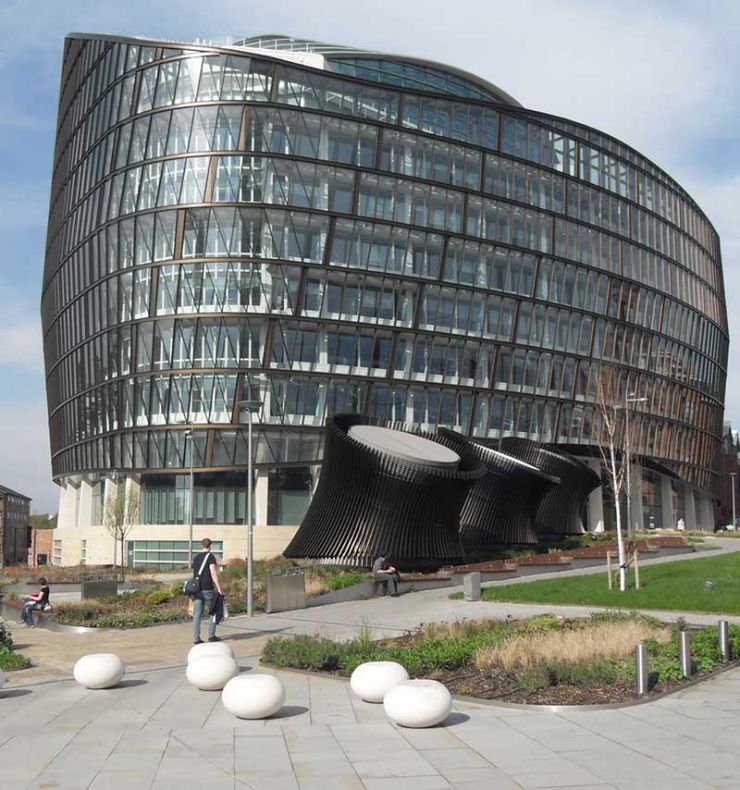 The Co-op's Angel Square HQ – Photo Paul Allsopp
The work activities that require concentration, or as some call it 'considerative work', such as report writing, are best done isolated from colleagues. The Coop has provided acoustic booths for report writing and quiet areas for reflection. Some staff claim their home is a conducive environment for this activity and requests for occasional homeworking are justified on the need to escape the interruptions of colleagues. However contemplative homeworking requires a degree of self-discipline to eschew the distractions of the home such as housework, outstanding DIY jobs, TV and children, (not necessarily in that order.)
Collaboration is by definition a group activity but more purposeful than creative activity. However with today's technologies not all collaboration activities require staff to be in the same location – the sharing of documents and other materials can be achieved by the use of Webex or similar conferencing facilities which can be particularly cost-effective where staff are located hundreds, or even thousands, of miles apart.
Creativity and Coworking
What do Agile Working and Coworking have in common? It is arguable whether creativity is a solo or group activity. For those who believe isolation is the best creative environment, taking ourselves away from day-to-day routines by finding a quiet spot in the garden, or going for a long walk, to spark creative thoughts. This also requires electronic as well as mental isolation from today's always connected world – resisting the temptation to check emails and social media every five minutes.
For others creativity is associated by interacting with others through group activities such as brainstorming. While some creative activity needs to be timebound to address specific deadlines other creative activity can be more relaxed and organic encouraged by the provision of a creative environment. Some lager organisations, like the Coop, provide creative areas within their premises, on the premise that if the environment that appeals to and inspires their staff, they can't help but be more creative and productive. But there is a cost to providing accommodation designated for this purpose.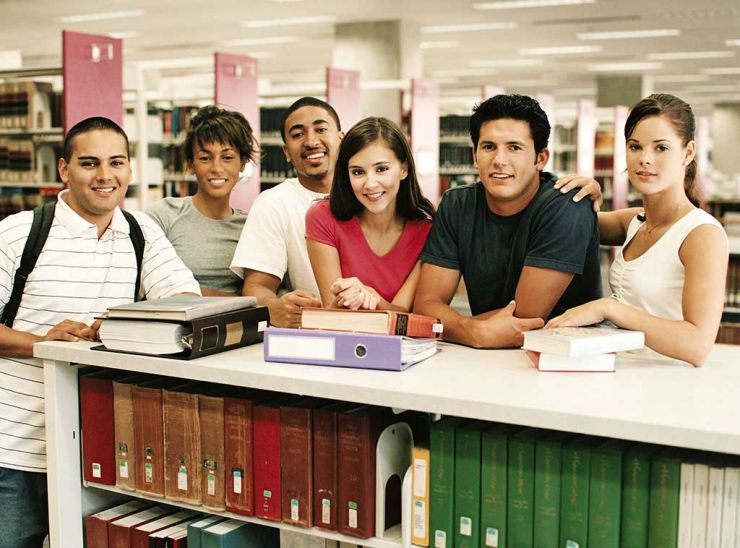 Coworking generates creativity for Agile working
A different approach to providing creative environment is being adopted by organisations, such as Cisco, which are allowing and encouraging their employees to use co-working spaces. Coworking is a style of work where working people, not employed by the same organization, share a working environment, typically an office. Coworking spaces have increased by 400 percent in the last two years. For employers the use of coworking spaces reduces accommodation costs, while for employees travel to a nearby co-working space can reduce commuting and offers a solution to the problem of isolation while working at home or escape the distractions of home. Advocates of coworking claim it generates synergy from ideas generated from shared community of talented people working in the same space.
The Economics of Agglomeration
Evan Davies in his recent BBC documentary series about the dominance of London in the UK economy pointed out the dichotomy that,despite the developments of technology to enable people to work independently regardless of their location, firms are cramming their staff on to a single site to encourage physical interaction. One example cited was a pharmaceutical company planning a new building where it's scientists laboratories will be closely located to each other to stimulate copying, collaboration and competition – which they claim will promote productivity.
Some organisations are taking this a step further by locating their staff not only in centralised offices but also juxtaposing them next to conducive organisations to spark creative thoughts. In London's Kings Cross, Google is building new offices adjacent to the Central St Martins art school. This provides opportunities for Google's staff to interact with creative students attending the design college with the opportunity to be stimulated by external thought forces. The theory is that by packing people into local clusters they will be more productive and more creative. This is but one aspect of the economies of agglomeration where firms cluster together for these and other economic benefits.
Of course not all work activities fall into these categories of create, concentrate and collaborate, there is still the need to respond to phone enquiries and the day to day fire fighting that is a feature of many jobs. A significant percentage if the Angel Square building is occupied by hot desks where staff need to carry out these routine but necessary activities. However these '3Cs' contribute more added value to businesses than routine tasks.
So what is the link to Agile Working? A critical discriminator of Agile Working over Flexible Working is the encouragement of staff to take more responsibility for decision making and work more effectively. To achieve this employers need to ensure that they provide appropriate environments to foster creative, considerative and collaborative activities. Clearly an effective Agile Working strategy requires more thought than providing staff with a laptop and a hot desk.
Conor Todd has written a comprehensive history of Coworking.
---

Written by John Eary, Director of JEC Professional Services Ltd. I have a strong track record in advising organisations on new ways of working and exploiting IT effectively. My blog seeks to provoke thinking on the opportunities and challenges of new ways of working presented by technology.
---
---
Loading Conversation